Workshop of Vass mines in India(in Sep 2008)
Time: 2008-08-08 │ Click: 
This project is a workshop of Yan Mines.
The building area is 10'027 m2.
Building height is 8.2 meters.
Columns distance is 7.5 meters.
Delivery date: 9/16/2008.
Span: 120 meters.
Service Life: 50 years.
Bearing frame is gantry crane, girders and purlines are made by cold drawn section profiles.
Frame and crane runway girders are in steel grade of Q345B, columns and others are in steel grade of Q235B.
Quality testing rate of welding: all butt welds and double bevel groove welds are complete penetration welding. Flange and web of crane girders are also complete penetration, others are fillet welding, welds length is 6mm.
Rust removing is shot blasting in grade of SA2.5.
Painting: Primer painting is epoxy powder zinc phosphate, 150 microns. Finishing paining is epoxy powder in gray, 125 microns.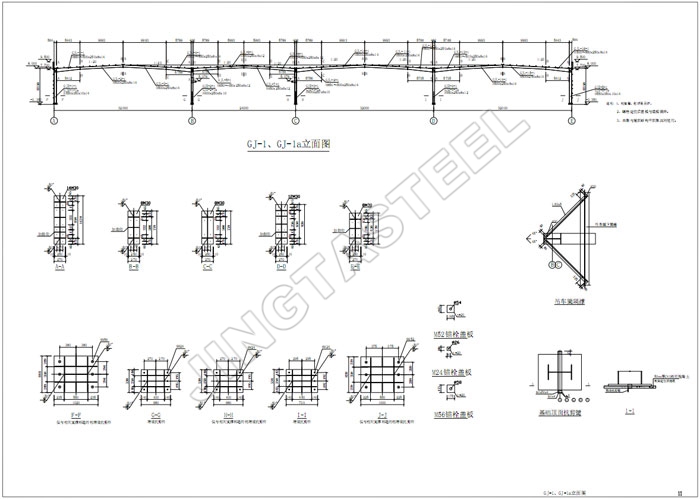 ---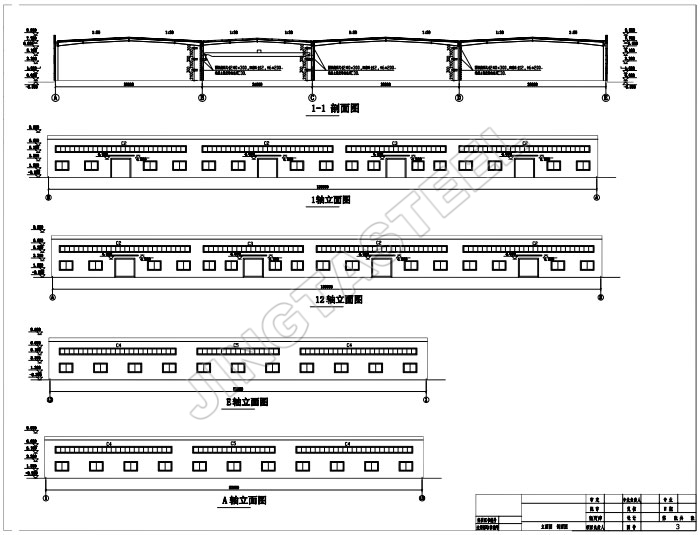 ---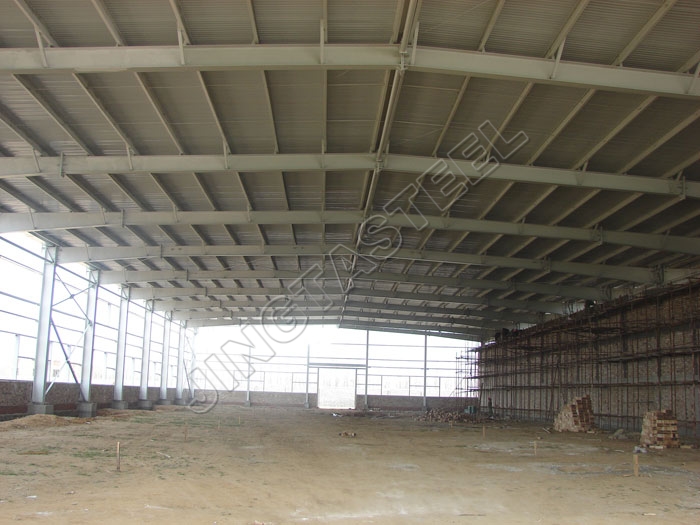 ---