Steel Structure Workshop in Kazakhstan (in May 2014)
Time: 2014-07-24 │ Click: 
Project Dimension: 80m x 40m
Grade of member: Q345B, Q235B
Surface treatment: main steel frame is painted with 2 coats zinc-rich primers, purlin is hot dip galvanized
Main members: Steel columns, Steel beam, Purlin, Bracing etc.
Contract Date: 2014-04
Delivery time: 2014-7
Price terms: CIF Alma-Ata
Fabricate standard: GB50205-2001
Project type: Steel structure design and fabrication

Project profile:
This customer is engaged in installation of industrial pipelines and they need to build this workshop to expand business.
This workshop is located in Alma-Ata. Its size is 80*40m,the eave height is 7m,inside there is a 5 tons crane, on both sides there are two 4.2m*4.5m rolling doors, wainscot height is 1.2m, roof sheet and wall sheet are 50mmEPS sandwich panel ( because of the high transportation cost, the customer purchased them locally). The total steel is 124.20 tons and the production time is 45 days.
We supply the design, fabrication and railway transportation to Alma-Ata. The drawings we designed include foundation drawing, fabrication drawing and installation drawing.
Our design is according to the following parameters:
Snow load on the ground (Ss): 1,20 kPa
Wind pressure (1/30 years): 0,48 kPa
Seismic: 9 points
Temperature:-30 + 40C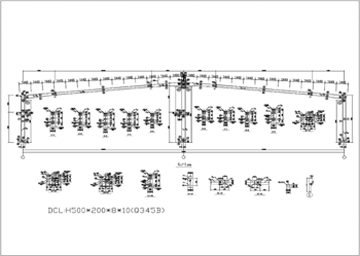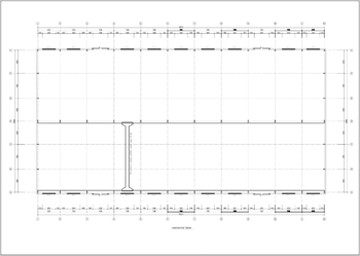 ---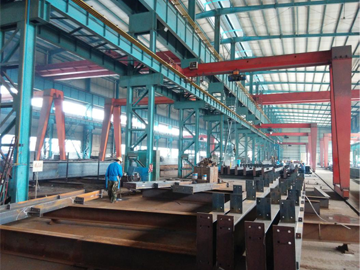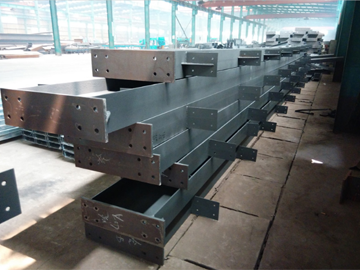 ---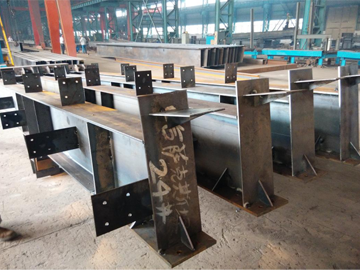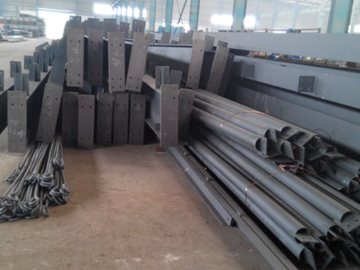 ---